Our Friendly Staff of Solutionists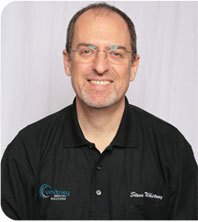 Steven Whitney, President
Having founded Whitney Medical Solutions over 35 years ago, Steve has led the Whitney team through many innovative medical device developments and successful product launches – bringing new ideas to fruition by creating and fostering 'a better way' for professionals in the medical industry.
His background includes engineering experience for the Polaroid Corporation's film division, as well as planning and marketing positions at W.W. Grainger. Steve holds a patent on WMS unique Test 'N' Toss disposable test tube rack design as well as other patent applications on file.
He has a Bachelor of Mechanical Engineering degree from Cornell University and a Master of Management (MBA), cum laude, from Northwestern University, with concentrations in marketing, operations, and transportation.
Steve has been happily married for over 30 years, and has one daughter. He is a private pilot of both land and seaplanes.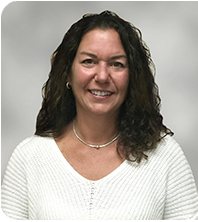 Julie Wojick, Office Manager
Biography coming soon.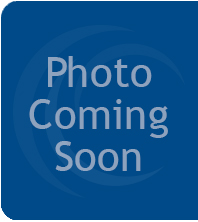 Richa Patel, Customer Service
Biography coming soon.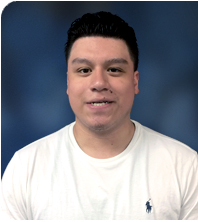 Mario Gomez, Production and Shipping
Mario has been with Whitney Medical Solutions and the lead in production and shipping since Spring of 2018. Drawn to the medical industry to help people, Mario strives to make a positive impact through every interaction.
He is responsible for managing personnel and ensuring quality processes in the production and shipping departments. He has expanded upon this experience with continued education through supervisory studies, and enjoys mentoring, coaching, and working as a team.
When Mario isn't working, he loves to play baseball and is a fan of the television Sons of Anarchy series.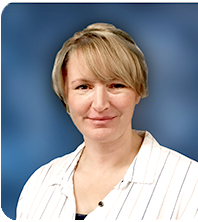 Christina Czeszewski, Marketing Manager
Christina has responsibility for marketing programs, brand management, and strategic positioning. Having held positions of leadership in marketing communications for over 20 years with a proven track record of delivering marketing strategies that accelerate growth, increase demand, and improve partnering initiatives, she brings a broad array of experience from start-up initiatives to large corporations. Her background in visual communication and design, web development, and building successful online communities for a range of industries aligns her experience well with Whitney's mission to provide real solutions for real problems in the medical industry.
Christina holds an associate's degree in visual communication, and a bachelor's degree in business administration and marketing from Lewis University.
In her free time, she enjoys painting, gardening, and spending time with her family and lovable dog, Chex.