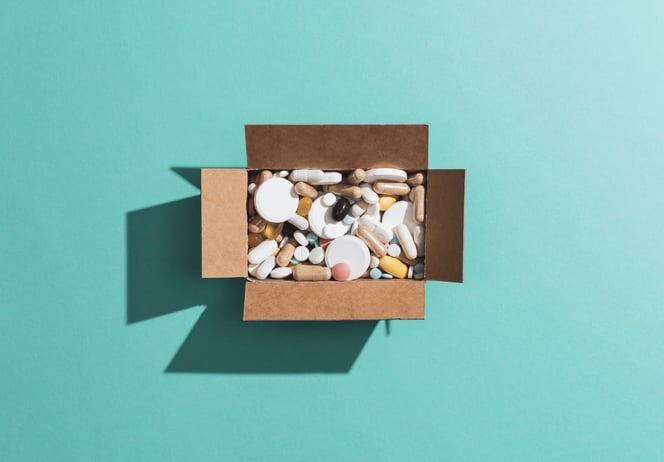 The next National Prescription Drug Take Back Day will take place on April 25, 2020.
What is the Drug Take Back Day?
This event allows people to safely and conveniently dispose of unused or expired prescription drugs in a responsible way.
History of Prescription Drug Take Back
National Prescription Drug Take Back day was created in 2001 by DEA Diversion to educate the public on health and safety issues regarding drug disposal and to prevent the abuse of unused prescription drugs.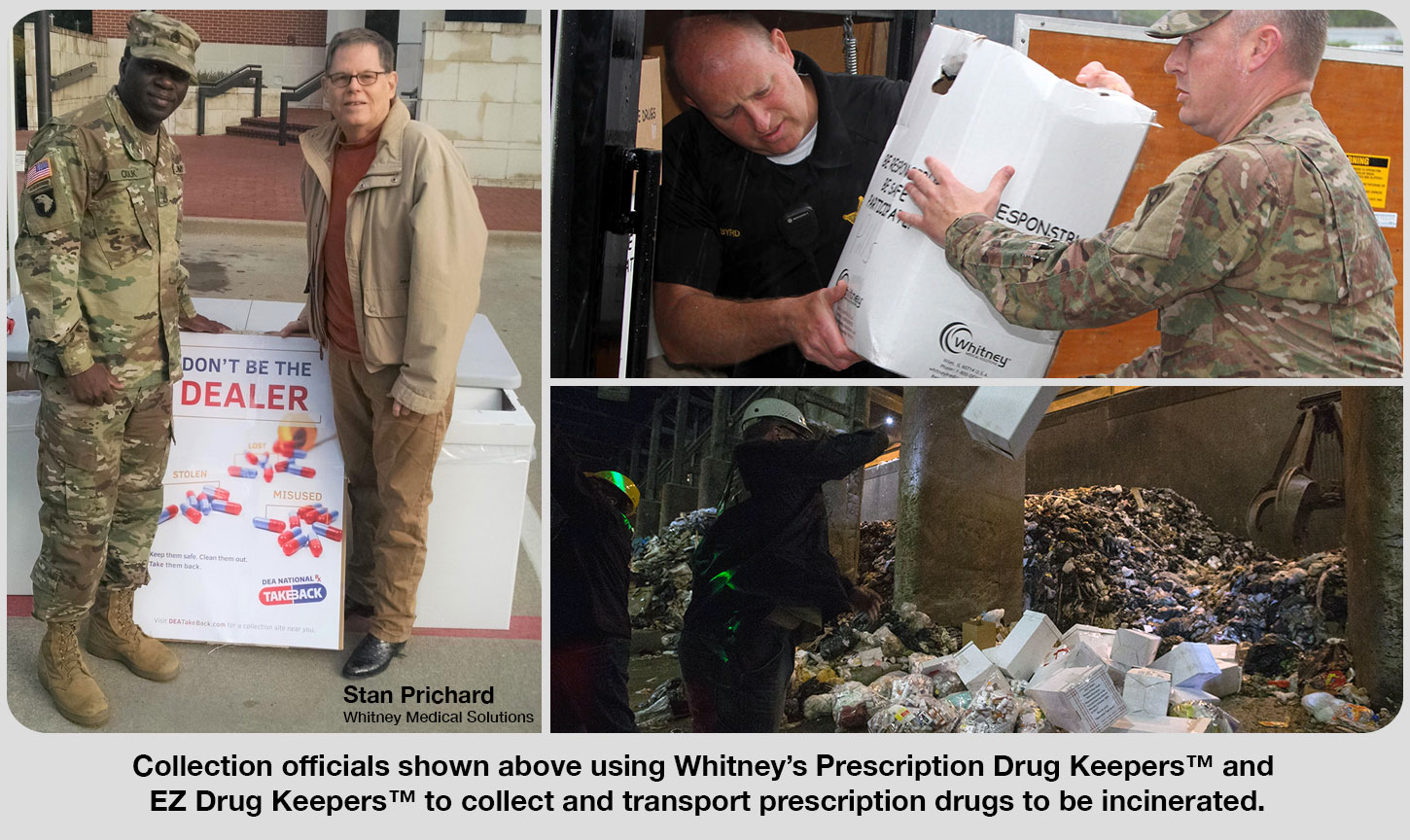 Program Success
In 2019, Prescription Drug Take Back Day brought in 882,919 pounds of unused or expired prescription medication and vape devices. Since 2010, the DEA has collected almost 12.7 million pounds of prescription drugs that could otherwise end up in the wrong hands.
Risks of Improper Drug Disposal
Improper disposal of unused or expired prescription drugs can pose several issues.
1. Drug Effectiveness
For one, unused prescription drugs can be an effect of not using your prescription correctly, which can result in ineffectiveness of the drug. For example, if you are told to take antibiotics, or another medication, until completion, if you still have left-over medication but stop taking the medicine once you feel better, you may not have cured your illness.
2. Accidental Poisoning
Also, when old drugs are left in a home insecurely, rather than disposed properly, children and pets are at risk. Both naturally curious, it is easy for children or pets to unintentionally take the medication and face accidental poisoning. Unfortunately, this is not an uncommon occurrence. According to the National Safety Council, almost 60,000 children ages 5 and under unintentionally take medicine or overdose on it each year.
3. Prescription Drug Abuse
What's more, failing to get rid of drugs correctly can increase the potential for intentional medication abuse. In fact, according to the Substance Abuse and Mental Health Services Administration, the majority of prescription drug abusers get their supply from family and friends.
4. Environmental Risks
Furthermore, improper disposal poses environmental risks. Popular methods of disposal, such as flushing drugs down the toilet or throwing them in a trash can, pose potential environmental hazards, as these drugs can get into waterways make their way into lakes and rivers, contaminating the water. According to Harvard Health Publishing, there's evidence that pharmaceuticals in the water affect aquatic life, such as fish, affecting brain tissue and other hormones.
Not only is this an environmental risk, but potentially a human health risk as well. While tap water is purified and considered generally safe to drink, the concern about possible long-term effects regarding water pollution due to chemicals from prescription drugs is increasing – prompting preventive measures in cultural change through increased public awareness and simplified disposal methods, such as the DEA's National Prescription Drug Take Back Day initiative.
Proper Disposal of Unwanted Prescriptions
The ideal way to dispose of most unwanted prescriptions is to drop off the medicine at a drug take back site immediately. There, personnel will dispose of the drugs in proper containers and using safe techniques.
Whitney's Prescription Drug Keeper™
At Whitney Medical Solutions, we help the DEA, local police departments, and other organizations by supplying sturdy, inexpensive disposable containers. The Prescription Drug Keeper™ and EZ Rx Keeper™ containers are designed to allow for the disposal the container together with the contents once it has been sealed, eliminating additional handling, sanitation, and further storage or logistic coordination. The EZ Rx Keeper containers are tamper-proof, keeping the prescription drugs safely enclosed, while the Prescription Drug Keepers hold a larger volume, utilize a reclosable lid feature to keep contents private, and are designed with a sealing flap for final closure prior to disposal.
Whitney offers convenience in ordering and shipping to multiple locations, making it as easy as possible for Diversion Teams leading local initiatives. See how easy it is to buy disposable drug collection containers from Whitney.
Our EZ Rx Drug Keepers feature: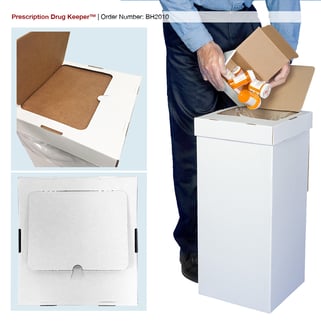 Extra-wide opening
Sturdy corrugated one-piece construction
Easy assembly – no tape required
Handles for easy carrying
Leak-resistant plastic liners
Flat shipping and storage
Capacity of 40 liters (10.5 gallons)
Our Prescription Drug Keepers feature:
Extra-wide opening
Sturdy corrugated construction
Unique Reclos-A/Remove-A-LidTM
Easy assembly – no tape required
Leak-resistant plastic liners
Flat shipping and storage
Inner flap seals content for disposal
Capacity of 63 liters (16.6 gallons)
Year-Round Disposal of Unwanted Prescription Drugs
While boxes to properly dispose of unused prescription drugs are accessible to the public at multiple locations year-round, Prescription Drug Take Back Day is a great opportunity to publicize the option for proper disposal and address public safety and health issues that can arise from incorrect disposal. You can find year-round disposal sites in your area here.
Take Back 2020 Disposal Sites
There are many different locations that accept unused or expired prescription drugs for disposal. To learn more about the Take Back Day Initiative, please visit the DEA's official Take Back Day website for more information.